10 Great Rotorua Rides
Mountain bike trails around Rotorua
There's a place for everyone!
Discover some of the great bike trails that Rotorua has to offer, from beginner trails to expert tracks.
Ride all year round in New Zealand's most surreal landscapes.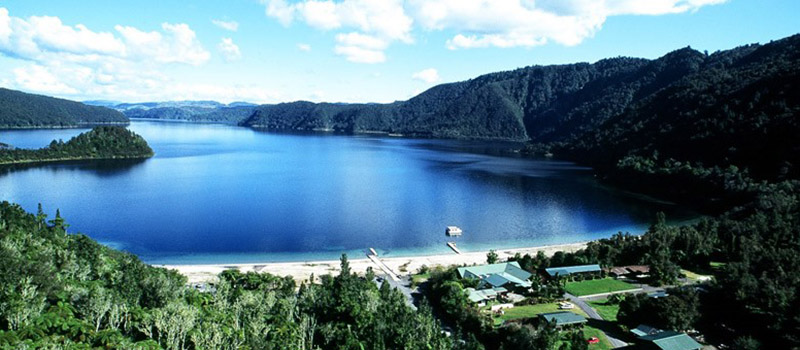 1. Western Okataina
19.1 km, Grade 3. This dual use track through the Lake Okataina Scenic Reserve can be ridden in either direction. Catch your breath as you enjoy amazing views of Rotorua's lakes followed by an exhilarating downhill to the Outdoor Education Centre. We recommend entering this trail from the car park at Millar Road, Lake Ōkareka.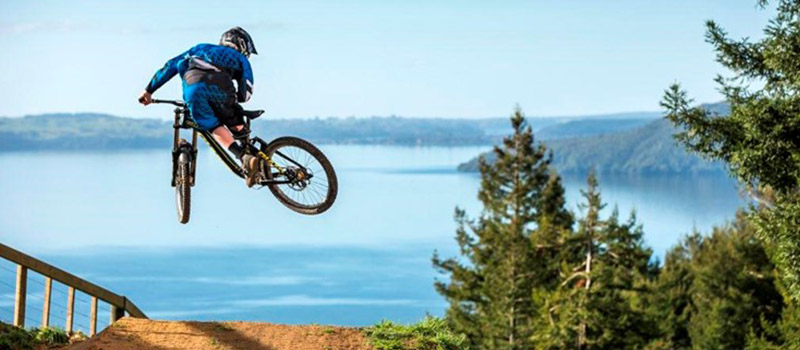 2. Skyline Gravity Bike Park
6 trails in an 8.5 km trail network, Grades 2 – 5. Rotorua is now home to New Zealand's first year-round gondola-assisted bike lift providing access to world-class downhill mountain biking. From a height of 532 m, visitors can access 6 different trails varying from grades 2 – 5. The Skyline Gravity Park can be accessed from Fairy Springs Road.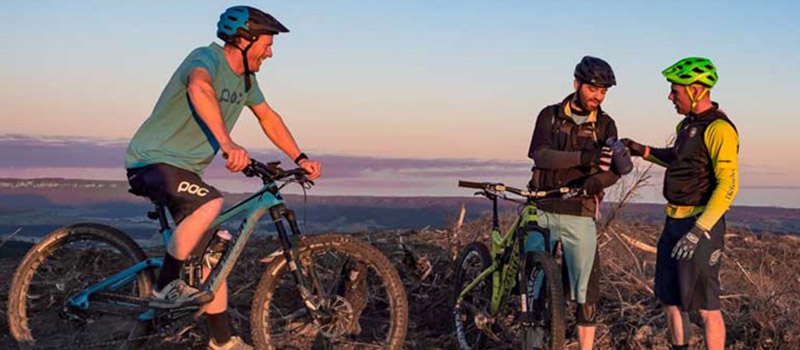 3. Hot X Buns
2.7 km, Grade 4. It's a demanding trip up Direct Road to get to the track start but it's worth it for the complex downhill ride. Rated grade 4, this track is relatively steep with some sharp edges. Catch a shuttle from Waipa Mill car park to get close to the action.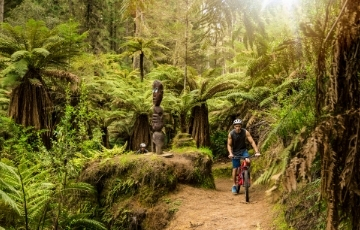 4. Tokorangi
1.2 km, Grade 3. Opened in 2012, this trail was built by the Rotorua Mountain Biking Club with permission from Ngāti Whakaue. The trail starts on the Tokorangi ridge and flows from a logged area into lush native bush. Enjoy a fast and flowing track. Make your way to the Waipa Mill car park for maps of the Whakarewarewa MTB trail network.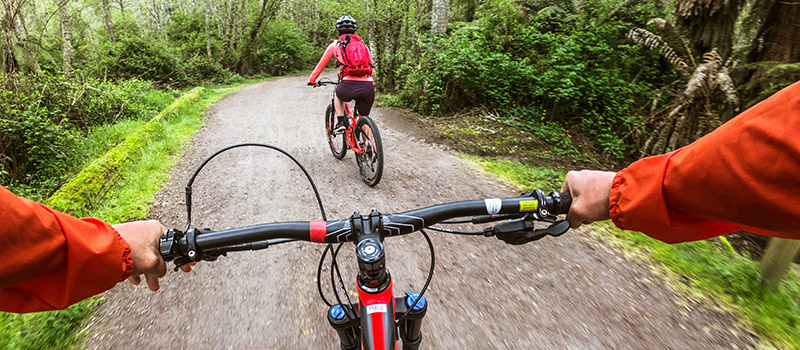 5. The Dipper
2.5 km, Grade 2. Starting off Pohaturoa Rd near the intersection of Nursery Road, this is an iconic Whakarewarewa trail accessed from the Waipa Mill car park. Mostly flat with some good berms, this is a great introduction to riding for first timers and families. Built in 1994, the track was remodelled in 2011 by the Rotorua Mountain Biking Club.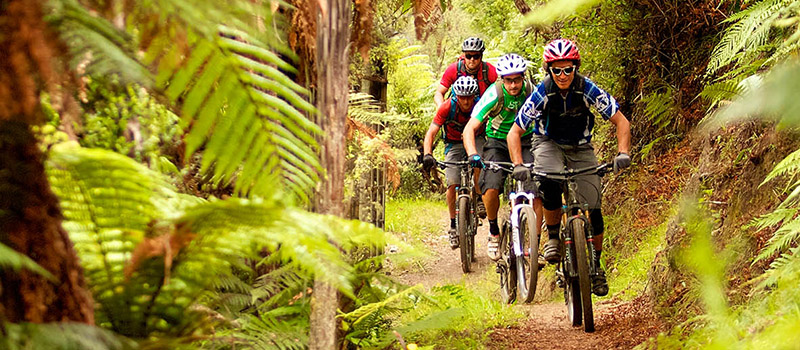 6. Tuhoto Ariki Trail
5 km, Grade 4. Specifically designed as a dual use track through native bush for both riders and walkers to enjoy. Named after a respected Tuhourangi tohunga (priest) who predicted the Tarawera eruption in 1886, this trail starts from the highest point in the Whakarewarewa forest at 765 m. Catch a shuttle from the Waipa Mill car park (fee applies) or make your way to the summit by riding Moerangi Road and turning into Tawa Road.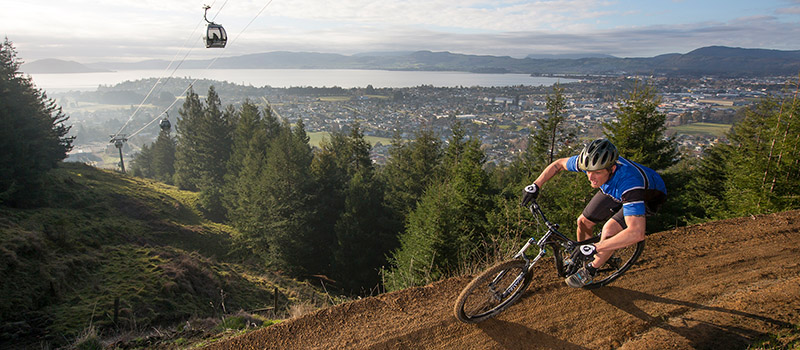 7. Hatupatu
1 km, Grade 5. Recommended for MTB experts, this track descends a total of 160 m and is graded 5 due to its off-camber benching and roots. This is a challenging ride for lovers of technical trails. Hatupatu was a famous warrior who hunted in this area made famous through Māori legends. Access Hatupatu from the Tuhoto Ariki trail. Full map of Whakarewarewa Forest trails available from the Waipa Mill car park.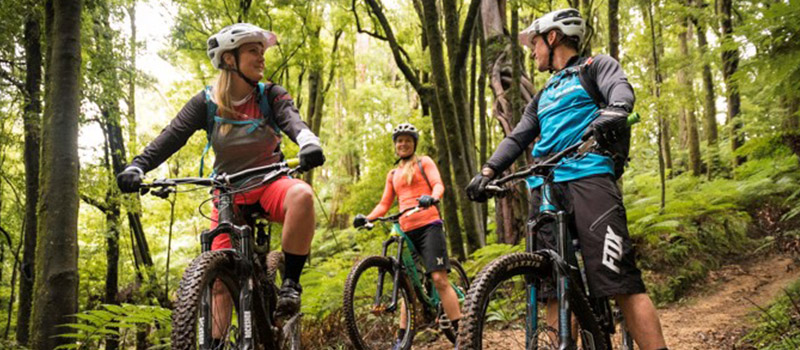 8. Split Enz
2.4 km, Grade 3. Split Enz is just one of the tracks that connect to form an epic MTB loop. Linking Tuhoto Ariki to Pondy New, this grade 3 track was first opened in 2007. This track can be ridden after finishing either Tuhoto Ariki or Hatupatu. Follow Moerangi Road southward for 1.5 km and find the entrance on the right.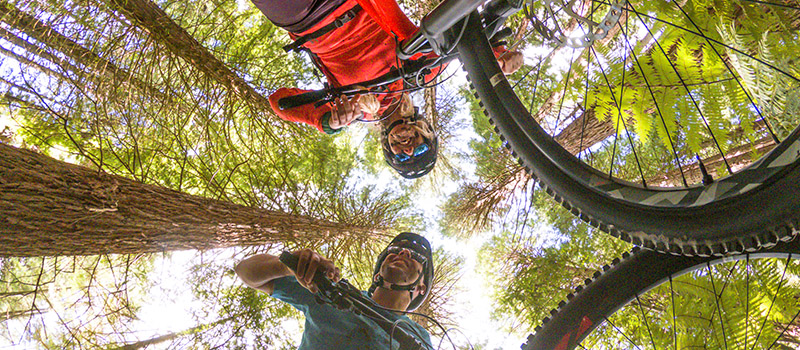 9. Te Ara Ahi
48 km, Grade 3. Part of the National Cycle Trail, Te Ara Ahi (thermal by bike) takes riders from Rotorua CBD through a unique geothermal field with bubbling mud pools and spectacular geysers. A range of tourism ventures are accessed on the way plus the fantastic Rainbow Mountain MTB loop. The trail starts from the CBD, at the arches opposite the Princes Gate Hotel and ends at Waikite Hot Pools.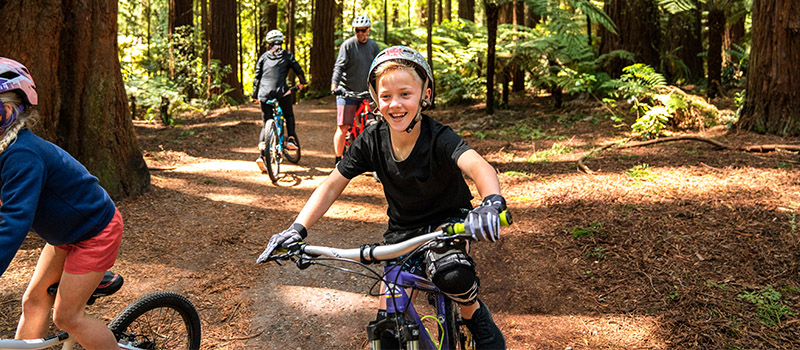 10. Rainbow Mountain MTB Loop
7 km. The Rainbow Mountain MTB loop is formed by a series of short tracks which join to form a circuit. Te Tihi o Ruru/ Summit Track is a challenging uphill ride that will take you 743 m up Maungakakaramea with stunning 360° views at the summit. From here enjoy the exhilarating downhill Te Ranga MTB track to Kerosene Creek for a naturally warm swim. To get there, ride Te Ara Ahi from the CBD or park your car in the Rainbow Mountain car park on SH5.