In 1913 Hinemoa the first film made in New Zealand was filmed in Rotorua and today Waiariki Film Studios are bringing studio infrastructure to the Bay of Plenty region and building this region's industry of the future. Our vision is to establish a world-renowned indigenous film hub, supporting local filmmakers, and growing the New Zealand film industry.
Rotorua is easily accessible from other New Zealand centres, especially Auckland, and offers productions unrivalled set diversity within short travel times. Based out of White St, your production can access geothermal wonderlands, snowcapped mountains, beautiful beaches, prehistoric native forests, lakes and rivers, bustling cosmopolitan cities and small rural towns filled with Māori culture.
White St Studios, recently used on the $6 Million Tv Series "Vegas", are based in the inner city and are very close to accomodation and popular regional filming locations like the Rotorua Redwoods and the famous Pohutu Geyer at Te Puia.
1000
m2
300
m2
Workshop/Mill/Additional Space
200 m2
Onsite parking can be supplemented by 1000m2 of Available parking directly next door to the Studio at 72 White St.
Additional Production support can be sourced through the studios - Local Crew / Makeup Truck / Unit Truck / Film Friendly Accommodation / Shooting Locations.
Stage 2 & 3 of Waiariki Film Studios

The Studios at White St are stage 1 of infrastructure Development in the region. Waiariki Film Studios are working towards a Stage 2 Soundstage retrofit of a large scale warehouse and have confirmed funding towards this venture. Stage 3 is a green fields build of the Indigenous Film Making Hub - comprising studios, production office, workshop / mill, backlot, local industry venders and workforce development. Waiariki Film Studios has firm partnerships and support with Rotorua Lakes Council, Rotorua Economic Development, Funding Trusts and local Iwi in these developments.
Crew Base / Workforce Development

Waiariki Film Studios is committed to increasing the crew depth of the wider Bay of Plenty region in order to service large scale productions. There is an already existing experienced crew base across the region, who are either working locally or commuting to the main centres to work on large scale productions. With Tauranga and Taupo only an hour's drive way, producers can easily supplement the existing Rotorua crew base with these crew in order to service their production's crewing needs. Waiariki Film Studios are happy to make the connections for you. We have successfully partnered with the Ministry of Social Development MBIE and Greenstone TV to run Tohea, an earn and learn apprenticeship that gave 20 local youth the opportunity to get a step up into the industry, and are committed to running programmes like this on all future large scale productions that shoot in the region.
About us
Waiariki Film Studios is a joint venture between the Steambox Collective Charitable Trust (a collective of Māori screen industry professionals based in Rotorua) and Film Bay of Plenty (the regional Film office representing Rotorua, Tauranga, Western Bay of Plenty, Whakatane, Taupo, Opotiki, and Kawerau). Both organisations are partnered in governance of the studios, and are committed to growing the local screen media industry through attracting large scale productions, developing local projects, facilitating shoots, connecting crew with work and building up the skill-base and infrastructure of the region.
Rotorua Economic Development is proud to be a key supporter in driving the aspirations of the Waiariki Film Studios, working alongside industry to help realise the potential of the Waiariki region.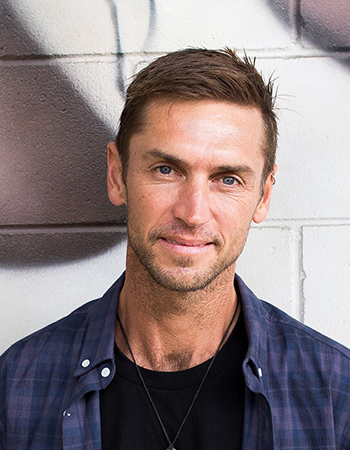 Anton Steel
Anton has worked in the Screen Media Industry for 24 years and his experience includes feature films, commercials, and TV shows. He is the CEO of the Regional Film Office Film Bay of Plenty and has been a Producer, Director or Assistant Director on 35+ drama productions including "The Lion, the Witch and the Wardrobe" "Crouching Hidden Dragon 2", and Yogi Bear.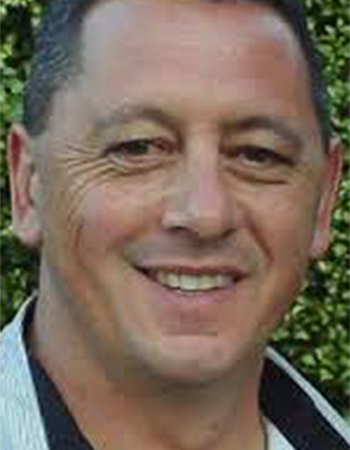 Piripi Curtis
Piripi Curtis (Te Arawa) is currently the Managing Director and co-owner of Hikoi NZ based in Rotorua and has been producing television for over 15 years with his flagship show "Hunting Aotearoa" and recently with the TV series "Vegas". Alongside his board role for Steambox Collective Charitable Trust he also sits on the boards for Nga Aho Whakaari - the national representative body for Māori working in screen production.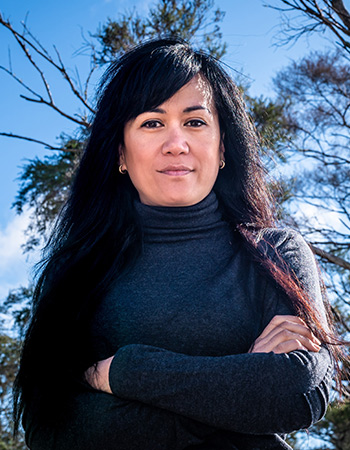 Lara Northcoft
Lara Northcroft (Te Arawa) is a producer, and owner of Velvet Stone Media. She has produced a variety of content including television series, commercials, short films and International projects. She is passionate about Māori culture and always looks to build capacity and develop local talent. With over 20 years' experience in the industry, Lara is committed to the development of Rotorua and the wider region.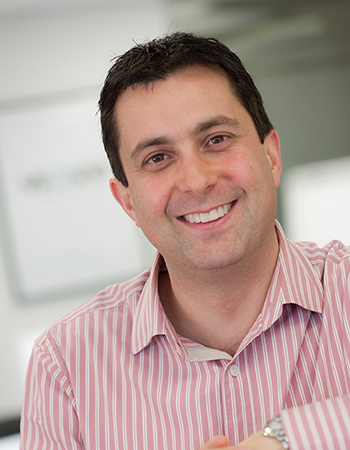 Glenn Dougall
Glenn Dougal is the Managing Director of WAVE Creative Communications Agency and has over 25 years international marketing, branding, TV production and communications experience. Based in London and Tokyo for seven years, Glenn has worked for the BBC and Medialink (a specialist Nasdaq listed broadcasting consulting agency) advising large and small companies on marketing and communications campaigns. Glenn also is a director of the charity Legacy Funerals, chairs Marketing Professionals Bay of Plenty, and Film Bay of Plenty.
Shannon Moyle
Shannon is Managing Director of Structure Properties and Founding Director of FORM building and Developments. He has been involved in the construction sector for over 25 years, in Construction and Development throughout the BOP/WK/AkL. Shannon is passionate about growing the wider Bay of Plenty, in sectors that have the potential for ongoing employment and long term return for the area. He brings broad commercial experience and specific skills that will be helpful in the development and construction of Rainbow Mountain and subsequent development.